Ida Hiršenfelder | Electromagnetic Field Detector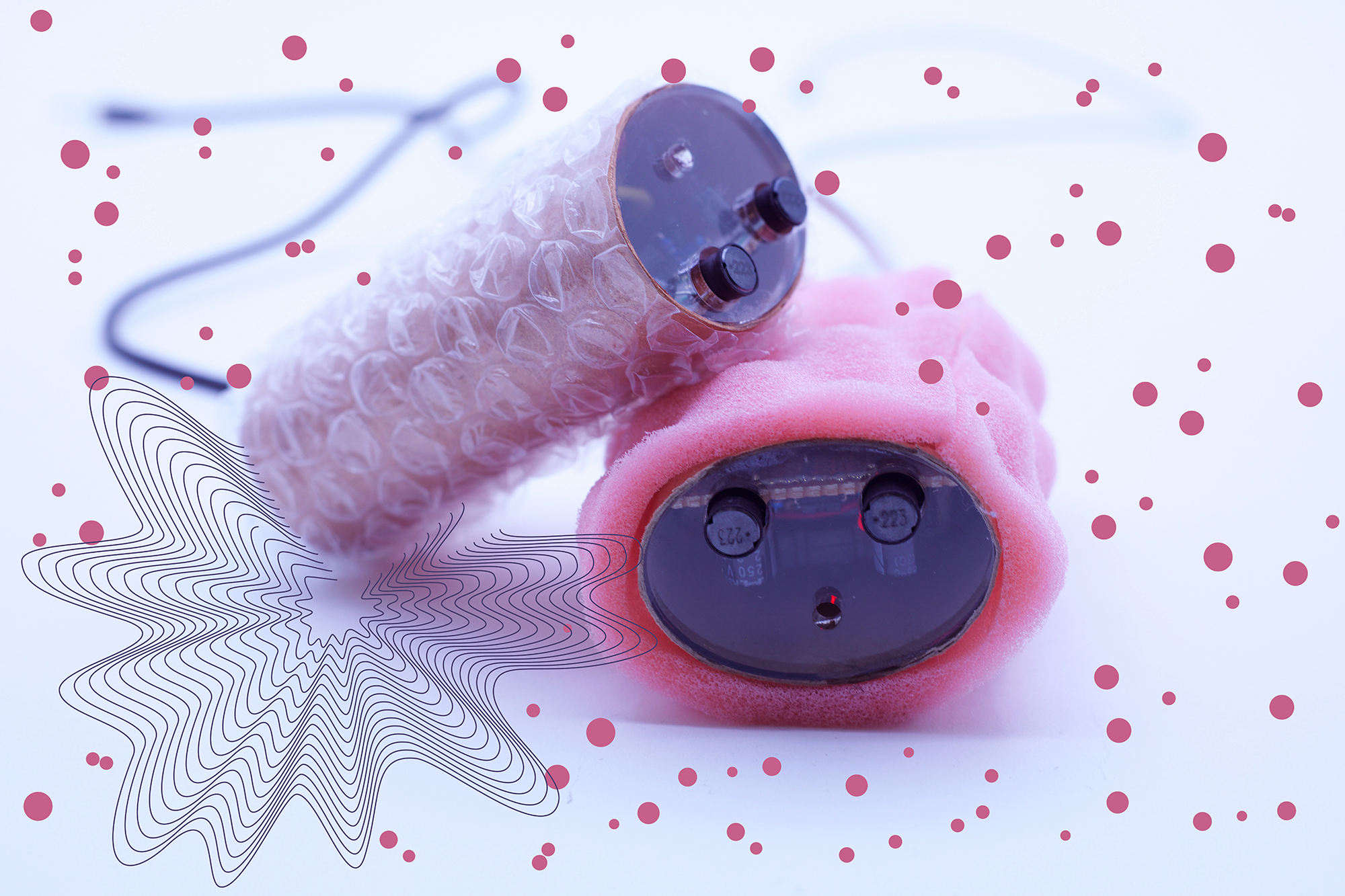 Apply through the online form, until 18 February 2022.
Number of participants: 10 participant
Minimum age of participants: 16
More information: delavnica@ljudmila.org
The workshop is based on an open-source free circuit Elektrosluch: electromagnetic wave detector* that translates the electromagnetic (EMF) spectrum into the sound spectrum. You will learn how to assemble an electronic detector for field recording and gain knowledge in DIY electronics and soldering. The workshop will be accompanied by a lecture on the characteristics of the electromagnetic and sound frequency spectrum to better understand the effect of different frequencies on the biotic environment.
On the second day of the workshop, you will test your new device in the field and learn to listen to different rhythms and densities of electromagnetic smog. You will process the captured recordings in the demo version of the Reaper program digital audio workstation and edit them as samples for electronic music. Finally, you will mix a short electroacoustic composition from your samples.
No prior knowledge is needed to attend the workshop. The workshop is free of charge.
* Basic circuit was developed by Jonáš Gruska under CC NC-BY-SA licence for LOM Audio and published in Makezine.com.
With:
Ida Hiršenfelder
Ida Hiršenfelder (beepblip) is a sound artist and archivist. She makes immersive bleepy psychogeographical soundscapes with analogue electronics, DIY and modular synths, field recordings and computer manipulations. She is interested in bioacoustics, experimental music and sound spatialisation. She is a member of the Jata C group for bioacoustics and sound ecologies. Her solo albums Noise for Strings, Vol. 1 (2019) and Noise for Strings, Vol. 2 (2020) were published by the Kamizdat label. She studied Sonology at the Royal Conservatory in The Hague (2021–23).

Web: https://beepblip.org/