Blaž Pavlica | I draw with codes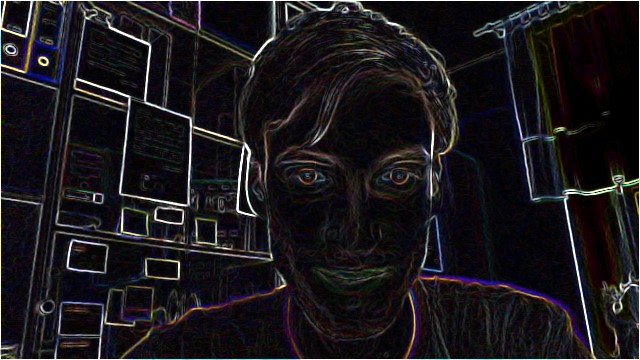 Meniš, da je programiranje neustvarjalno? Si želiš risati s pomočjo programske kode? Kaj bi s kodo ustvaril/a ti?
Vabljen/a, da se nam pridružiš na delavnici, kjer bomo z ustvarjanjem razgibanih vizualnih izrisov oz. animacij spoznavali osnovne koncepte programiranja in programskih jezikov ter se učili izrisovanja na računalniški ekran. Izvedeli bomo kaj so spremenljivke, pogojni stavki, nizi in funkcije, ter kako jih uporabiti za risanje, oblikovanje, animiranje in barvanje oblik na ekranu.
Delali bomo z odprtokodnim programskim jezikom Processing, ki je bil ustvarjen za računalniško skiciranje in učenje programiranja, a se je razvil v intermedijsko razvojno orodje. Processing je odlična alternativa lastniškim orodjem z dragimi licencami, kar omogoča dostopnost šolam, otrokom in začetnikom.
Na delavnici bomo začeli z osnovnimi ukazi in počasi zgradili kompleksnejše programe, zato je primerna tudi za tiste brez programerskih izkušenj. Cilj delavnice je tudi pokazati, da programiranje ni veščina, ki zahteva neke dane sposobnosti ampak se ga lahko začne učiti vsak.
With:
Blaž Pavlica

Blaž Pavlica (SI/NL) is an audio-visual artist, audio engineer, DJ, and programmer from Ljubljana. Currently, he lives in Utrecht and works as a web developer. He has performed with his audio-visual improvisational collective PRSA Ensemble, at the start with audio and generative melodies, but slowly transitioned to analog video feedback techniques and lastly to generative geometry and real-time 3D rendering. He is interested in live coding in spatial sound formats and the new synthesis and effects that are possible in them.