Live Coding 101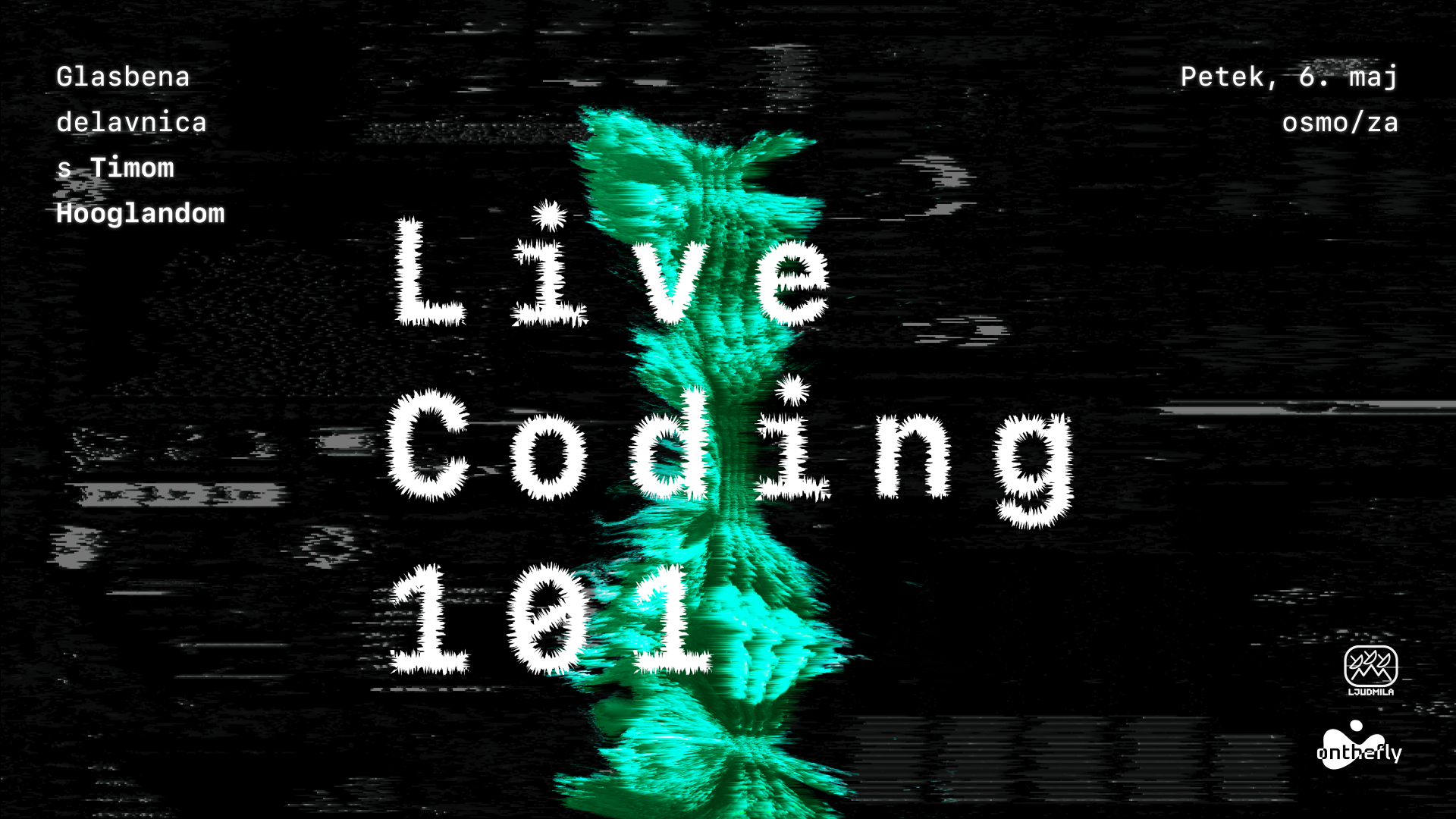 Applications and info: until Wednesday, 4 May: delavnica@ljudmila.org (Tine)
The workshop is intended for participants under 25 years of age and is free of charge. No prior knowledge required. Bring your own laptop and headphones.
Join this crash-course into the exciting world of live coding music. No previous knowledge of programming required, only a desire to express yourself creatively!
During this workshop you will be introduced to the live coding environment Mercury. Mercury is a minimal and human-readable language, focusing on quick expression in composition, performing and communication of live coded music. Mercury is a great environment to get introduced to the amazing worlds of live coding, creative coding, algorithmic composition, electronic music and, of course, the Algorave scene!
In this workshop you will learn how to generate different rhythms with algorithms and probabilities, play sound samples from the computer, make synthesized sounds and much more. You can change the code while it's running and hear the changes in real time.
With:
Timo Hoogland
Timo Hoogland je nizozemski računalniški umetnik, live coder, glasbenik in predavatelj, ki kodira eksperimentalno elektronsko plesno glasbo in razvija generativne avdiovizualne kompozicije, instalacije in performanse. V okviru magistrskega študija oblikovanja glasbe na Univerzi v Utrechtu je razvil okolje Mercury kot pripomoček za raziskovanje in snovanje algoritemskih tehnik komponiranja in generativnih vizualizacij za live coding nastope. Je aktiven član live coding skupnosti v Utrechtu, kjer z Creative Coding Utrecht in  Netherlands Coding Live organizira delavnice, srečanja in Algorave.