Digital Dish: Klemens Kohlweis & Andreas Zißler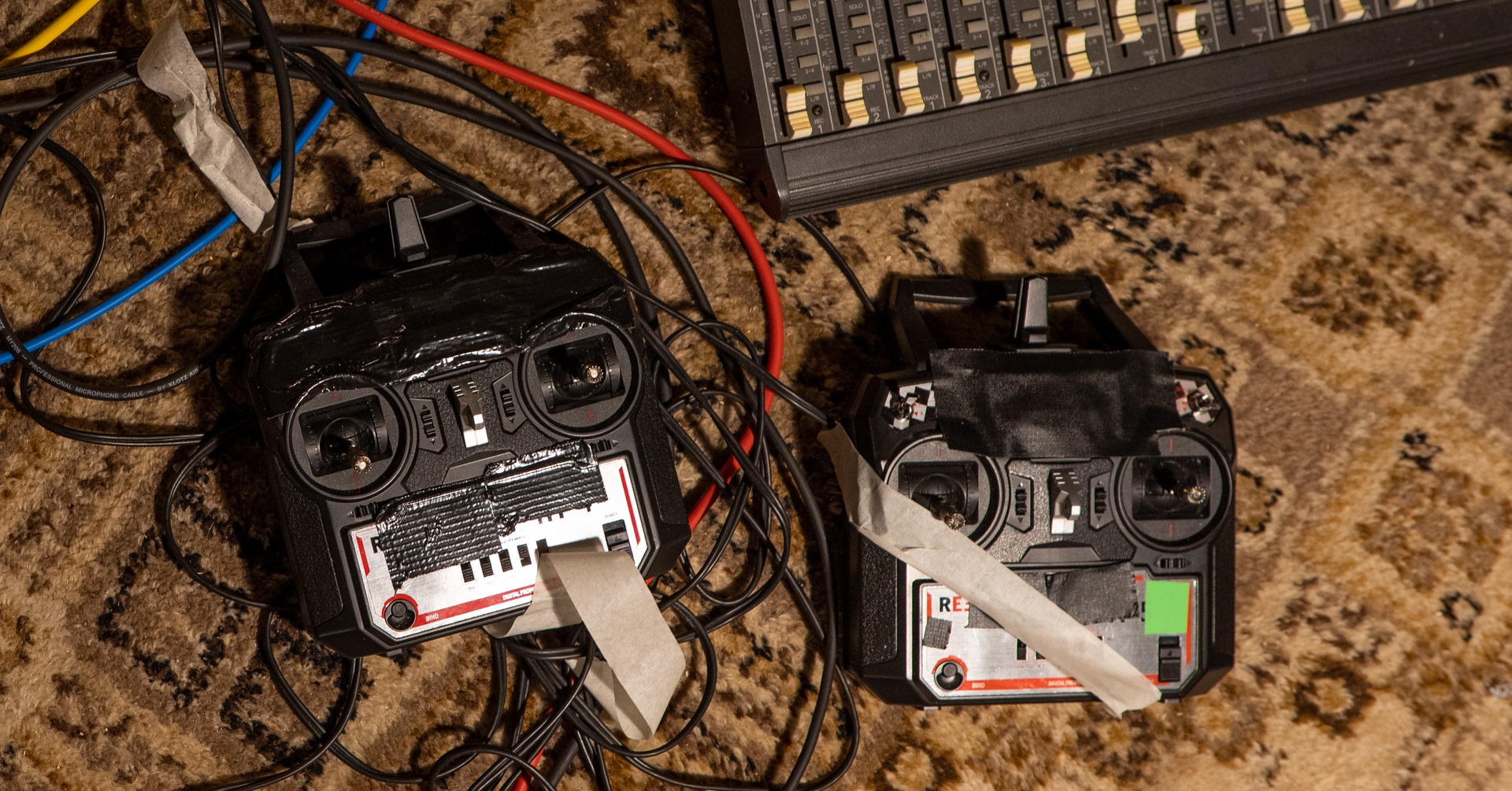 Klemens Kohlweis is an artist and a toolmaker. He builds installations involving sound with a range of techniques, spanning from home-made electronics for controlling wind instruments to loudspeakers, gaffer-taped onto hacked vacuum cleaning robots.
Andreas Zißler studied art and architecture at the Academy of Fine Arts Vienna and is a trained precision mechanic. His artistic work deals with the digitalization and automation of our environment. By observing and reflecting on his own working practices, he creates productive feedback loops. His interdisciplinary work practice moves fluidly between performance, sound art, media art and architecture.
As part of the collective »anulla« they developed concerts and performances, often finding unusual uses for everyday objects. Recently they worked on the stage and the sound design for the theatre-production 'Union of Global Artificial Intelligence' in 2019/2020.
𝗜𝗻 𝘁𝗵𝗲𝗶𝗿 𝗽𝗲𝗿𝗳𝗼𝗿𝗺𝗮𝗻𝗰𝗲 𝘁𝗵𝗲𝘆 𝘄𝗶𝗹𝗹 𝘂𝘀𝗲 𝗱𝗶𝗿𝗲𝗰𝘁𝗲𝗱 𝘀𝗽𝗲𝗮𝗸𝗲𝗿𝘀 𝗮𝗻𝗱 𝗺𝗶𝘀𝗮𝗽𝗽𝗹𝗶𝗲𝗱 𝗵𝗼𝘂𝘀𝗲𝗵𝗼𝗹𝗱 𝗲𝗹𝗲𝗰𝘁𝗿𝗼𝗻𝗶𝗰𝘀 𝘁𝗼 𝘀𝗼𝘂𝗻𝗱 𝗼𝘂𝘁 𝘁𝗵𝗲 𝗱𝗲𝗽𝘁𝗵𝘀 𝗼𝗳 𝗮𝗻 𝘂𝗻𝗱𝗶𝘀𝗰𝗹𝗼𝘀𝗲𝗱 𝘀𝗽𝗮𝗰𝗲 𝘀𝗲𝘁 𝗱𝗲𝗲𝗽 𝘂𝗻𝗱𝗲𝗿 𝘁𝗵𝗲 𝗰𝗶𝘁𝘆 𝗼𝗳 𝗩𝗶𝗲𝗻𝗻𝗮.