From Scratch | live coding performances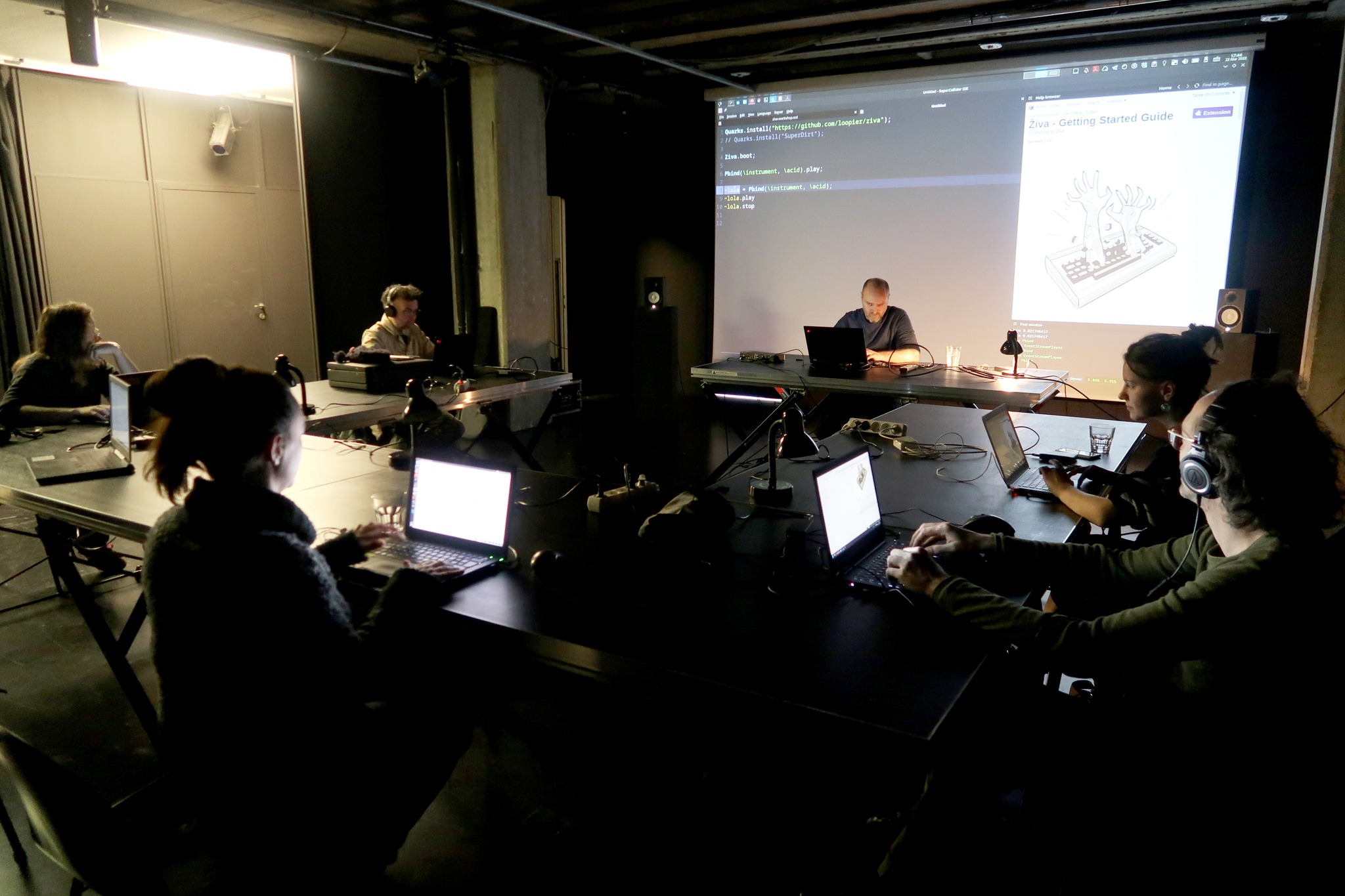 Participants who attended Roger Pibernat's two-day live coding workshop will try their hand at a live coding performance in osmo/za by the rules of the From Scratch format.
This is a relaxed jam session with only two rules:

1) Each coder has exactly 9 minutes to create a musical or visual piece from a blank screen.
2) Regardless of the result - and especially if there is no result - the audience MUST clap exactly 9 minutes after the coder has started.
Rob Canning, Anna Carreras, Luka Frelih, Jurij Podgoršek, Karmen Ponikvar
With:
Roger Pibernat
Roger Pibernat is a self-taught illustrator, musician and programmer, who constantly explores new artistic expressions and fields of knowledge. He started using SuperCollider in 2011 and has since performed with the Barcelona Laptop Orchestra in venues ranging from small bars to Sonár festival. Roger is co-founder of the art collective Wú, where he makes electroacoustic instruments, develops digital and interactive installations and creates audiovisual performances. He is an active member of the growing live coding community in Barcelona.