KodoVŽivetja | Blaž Pavlica - Zakaj in kako v živo programiram glasbo in vizualije?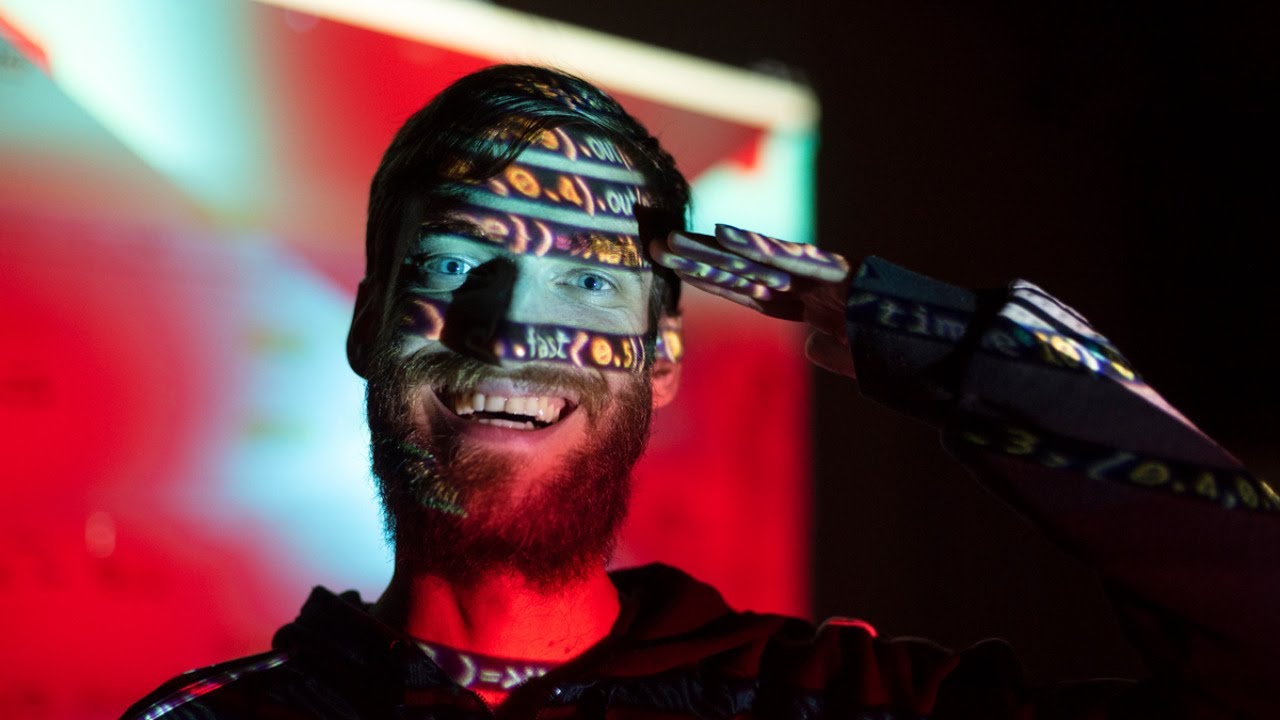 DATUM: sreda, 24. marec 2021 | 18.00
Blaža Pavlico že od začetka ustvarjanja glasbe zanima vprašanje, kako ustvarjalna orodja, ki jih uporabljamo, vplivajo na naše delo: kako lahko spremenijo naš pogled in kako vplivajo na naše ustvarjanje. Ta orodja so lahko tudi metode, procesi, recepti, v vsakem primeru pa je v njih zapisan določen pogled in določeno znanje. Pri razmišljanju o orodjih ga zanima nasprotje "neskončne" svobode, ki jo neko orodje daje in o omejitvah, ki jih postavlja ter kako ti dve skrajnosti različno vplivata na različna obdobja ustvarjanja.
Večina orodij za proženje zvočnih in slikovnih dogodkov, je kljub izjemnemu razvoju računalniških orodij za sintetiziranje zvoka in slike, pasivna in vnaprej določena, Pavlico zato trenutno zanimajo predvsem možnosti generiranja dogodkov za živo abstraktno glasbo in video, kjer ne gre za vnaprej zapisane score, ampak za v živo generirane ukaze in sekvence. V zadnjih letih je začel ustvarjati s programskimi jeziki (SuperCollider, Hydra, Processing, TouchDesigner...), ki odpirajo mnoge drugačne možnosti za ustvarjanje v živo zmanipulirane, improvizirane in eksperimentalne glasbe in videa, hkrati pa mu postavljajo kreativne omejitve in izzive.
Po predstavitvi prakse bo sledil avdio-vizualni nastop v živo.
Produkcija: Ljudmila, laboratorij za znanost in umetnost v sodelovanju s konzorcijem osmo/za. Dogodke podpira Oddelek za kulturo Mestne občine Ljubljana. Projekt je del partnerske mreže On-the-Fly, ki je sofinancirana s strani Evropske Unije, program Ustvarjalna Evropa.
With:
Blaž Pavlica
Blaž Pavlica (SI/NL) is an audio-visual artist, audio engineer, DJ, and programmer from Ljubljana. Currently, he lives in Utrecht and works as a web developer. He has performed with his audio-visual improvisational collective PRSA Ensemble, at the start with audio and generative melodies, but slowly transitioned to analog video feedback techniques and lastly to generative geometry and real-time 3D rendering. He is interested in live coding in spatial sound formats and the new synthesis and effects that are possible in them.