Kamizdat Rentgen x Ljudmila x Atol: Zlatko Baracskai /HU, Luka Prinčič /SI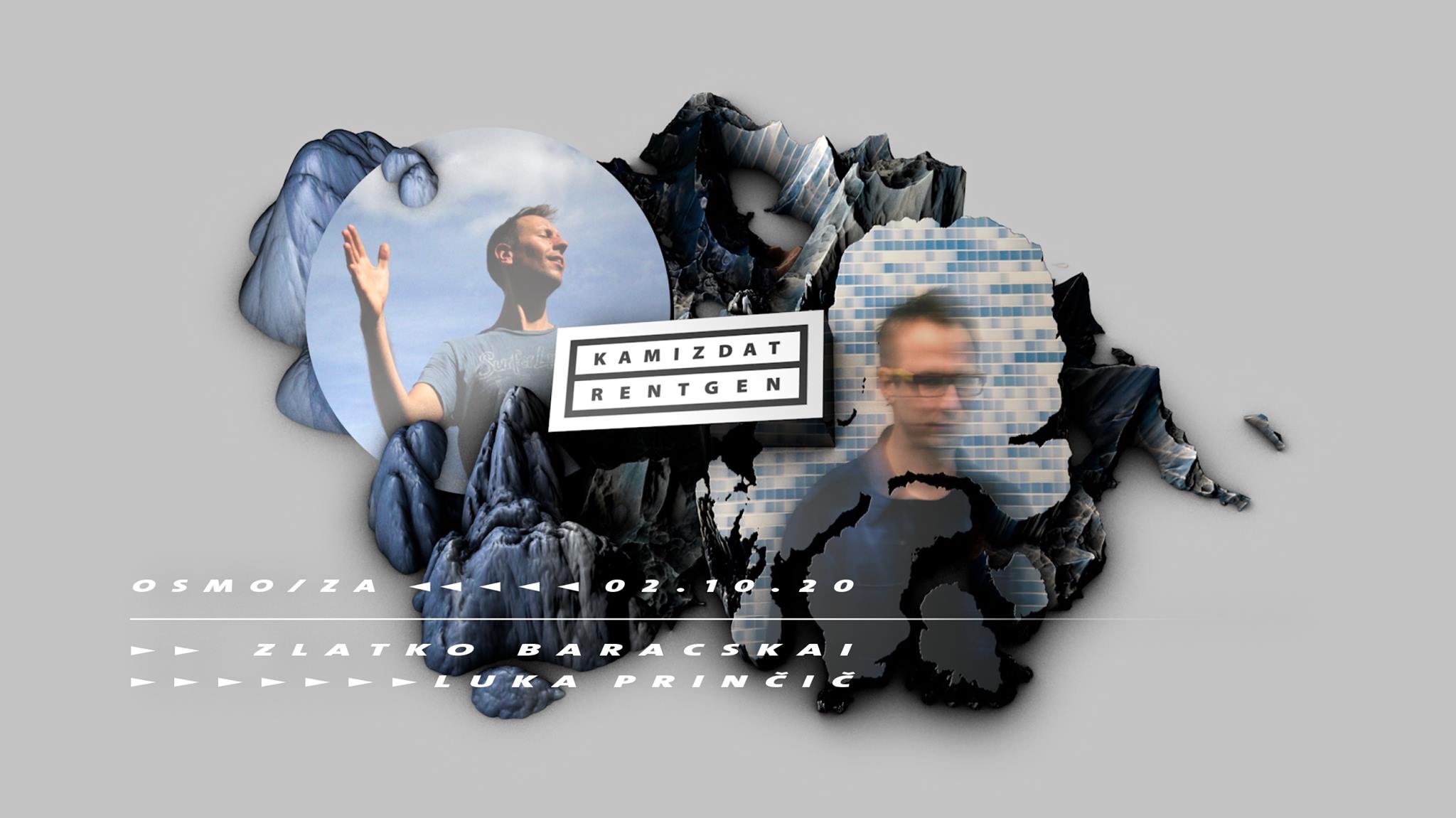 Kamizdat in cooperation with Ljudmila and Projekt Atol presents: intriguing Zlatko Baracskai, who will present his work at the residency in Ljubljana, and Luka Prinčič, who will unveil his new livecoding project.
Zlatko Baracskai / HU
During three weeks Zlatko Baracskai will be engaged with composition, recording and performances in Ljubljana. His extensive international reputation and interest in cultural peculiarities motivated him to seek collaborations with local artists and inspiration in the beauty of Slovenia which he has been visiting since childhood. His main performance instrument is the modular synthesizer which he will extend with electronic drums and acoustic cymbals. During his residency (together with Boris Janje on bass) they will produce odd-meter grooves to establish contemporary foundation for an upcoming album. They will invite soloists to jointly compose music using unconventional tunings and contemporary instrumental techniques.
He will also lead a Live Coding workshop in SuperCollider on 5th of October.
Luka Prinčič / SI 
Luka Prinčič is a musician, performer and intermedia artist who, through his years of work in the fields of computer and electronic music, art of sound, inter-media installations and performance, has devoted himself to various approaches to creative processes and their manifestation in artistic events and works. He specializes in computer-aided electronic and experimental music, distributed funk rhythms, immersive soundscapes, stage and video music, and artistic research in the field of digital media. In 2006 he founded the online publishing label Kamizdat and since 2013 runs under the auspices of the Emanat Institute.
For his concert he will present the building blocks of his upcoming livecoding album which will be released in December at Kamizdat.
Visualisations are made by Stella Ivšek aka 5237.